Vice President, Global Regulatory Affairs Joins Inceptua Early Access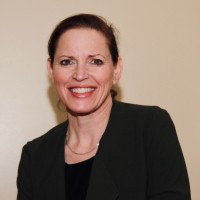 Luxembourg, April 1, 2022. Inceptua Group – global service partner and specialty pharmaceutical company – has appointed a new Vice President Global Regulatory Affairs to support Inceptua with its global business operations.
Inceptua Group has offices across Europe, North America, and Asia and consists of three business units specialized in helping pharmaceutical companies and healthcare professionals access treatment for patients in need worldwide. Inceptua Group provides global comparator sourcing solutions and services for clinical trials, facilitates early access and unlicensed medicines programs, and markets and commercializes specialty care and rare disease products.
Heather Manna joins the Inceptua Early Access business unit as Vice President Global Regulatory Affairs, where she will lead Inceptua's regulatory activities in the early access / named patient / compassionate use space, supporting the ongoing global programs and ensuring the company's future programs are underpinned by deep early access-specific regulatory experience.
Heather has over 28 years' experience in Regulatory Affairs and Operations, with the most recent 11 of those gained exclusively in the early access space, but with further experience in senior roles at ImClone, Sanofi, Takeda, Teva, and PRA. Heather will be based out of Inceptua's US office in New York.
Jeremy Broadis, Chief Business Officer, Inceptua Group, said:
"To be able to recruit such an industry-leading figure in the early access space as Heather is a rare opportunity. Heather's experience adds significant strength to our regulatory capabilities and will ensure our clients continue to receive the very best guidance in support of their programs, allowing more patients in need to have the opportunity to access potentially life-saving medications ahead of commercial availability in their country."
About Inceptua
Inceptua Group is a global service partner and specialty pharmaceutical company consisting of three expert business units with world leading capabilities:
Inceptua Clinical Trial Supply is a leading provider in global clinical trial supply, including medicines and ancillaries, packaging and labelling, storage, and distribution
Inceptua Early Access is an expert partner for pharma and biotech companies, offering strategic advice, design, facilitation, and implementation of global early access programs (pre-approval, managed access, compassionate use) and unlicensed medicines programs
Inceptua Pharma commercializes and markets orphan and specialty care products
Inceptua partners with life science companies of all sizes, drawing on 25 years of industry experience, and has global operations with local offices across Europe, North America, and Asia. 
Additional information is available at: www.inceptua.com
For further information, please contact:
Morten Grøn, Vice President, Communications
morten.gron@inceptua.com
Mobile: +45 2556 4781