The regulations governing pre-approval access (early access, expanded access, compassionate use, named patient supply etc.) are constantly being updated by the respective country authorities. These changes are generally made in order to clarify the processes involved.
Over the last 10 years, the majority of such changes have been positive, and intended to make the provision of medicines to patients in need more straight forward for the manufacturer and the treating physician. There have been some recent notable announcements by some of the key commercial pharmaceutical markets regarding pre-approval access regulations.
This White Paper is intended to provide an update on some of these changes, and also provide some information on some of the less high-profile pre-approval access countries.
About Stuart Bell, VP Consulting, Inceptua
Stuart Bell has more than 20 years of healthcare consulting experience, with a particular focus in unlicensed medicines and pre-approval access. Stuart is responsible for Inceptua's consulting covering strategy and policy, real-world evidence, communications and market access. Prior to Inceptua, Stuart pioneered the development of global corporate strategies on pre-approval access and developed the first pre-approval-specific EDC for real-world data collection at Idis/Clinigen.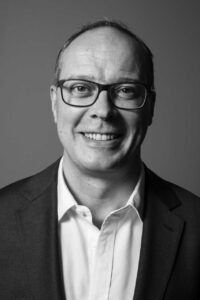 Stuart Bell, Vice President, Consulting, Inceptua Medicines Access