Patient Forecasting in Early Access Programs
When planning an early access program, a key consideration is 'how many patients might participate?'. Patient forecasting is of importance for supply chain purposes, financial planning (particularly if you're providing product free-of-charge), if providing access well in advance of launch, and in the case of potentially curative therapies where there is a risk of effectively reducing your patient population ahead of commercialization. Not surprisingly then, this is one of the first things clients ask us when initially discussing an Early Acces Program.
Factors which will impact patient uptake in an early access program are many and varied:
The prevalence of the disease
The severity of the disease
Whether there are any existing treatment options (either commercially available or being made available via an ongoing early access program)
Whether patients are treated in a few specialist centers, or whether treatment is conducted across many centers in a particular country
Whether you intend to charge for your product or not
Prescriber perception of your product / perceived benefit over existing options
Prescriber awareness of your product
Existence and activity of any patient groups for the disease
Physician experience of the product during the program (a positive experience often leads physicians to enroll more of their patients)
The countries in which you intend to make your product available
Any required supportive care, in-patient requirements, patient conditioning requirements and complexity of dosing/administration
These factors, and their impact on uptake, vary between assets, and some of these factors are somewhat intangible. One way to gain some insight into uptake is to interview physicians participating in your clinical trial, or some additional KOLs – their insight and personal view of the product may help give some indication of potential demand when doing patient forecasting for Early Access Programs.
Actual program dynamics vary considerably, and we have experienced situations where products with expected low uptake saw enormous demand, and vice versa, where supposedly paradigm-shifting products failed to generate much interest amongst the prescriber community.
Having conducted a large modelling exercise utilizing 20 years of historical early access program data as an analogue to try to build a patient forecasting model for Early Access Programs, it became apparent that the factors listed above are far more important for predicting uptake than historical demand for a similar product for a similar indication.
In summary, patient forecasting in the early access space is fraught with difficulty, with too many variables and intangibles to be reliable – any 'predicted' patient numbers should be assumed to be inaccurate, and planning for both below-expected and over-expected enrolment scenarios should be undertaken during the design/set-up phase of Early Access Programs.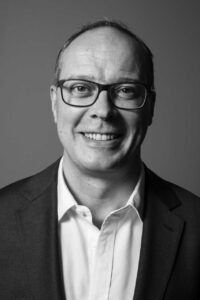 Stuart Bell, Vice President, Inceptua Early Access
Stuart Bell, VP,  Inceptua Early Access
Stuart Bell has more than 20 years of healthcare consulting experience, with the last 10 years focused on early access. Stuart has been involved in over 100 early access programs. Stuart is responsible for Inceptua's consulting activities, including: strategy and policy, feasibility analyses, real-world evidence development and communications. He pioneered the development of global corporate strategies on early access, the concept of detailed Feasibility Analyses for early access, and developed the first early access-specific EDC for real-world data collection.
Contact: stuart.bell@inceptua.com + 0044 7387 265 293