World-Leading Regulatory Affairs Expert Joins Inceptua Group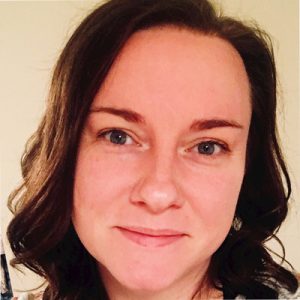 Luxembourg, January 13, 2022. Inceptua Group – specialty pharmaceutical company and global service partner – has appointed a new Senior Director of Regulatory Affairs to support Inceptua with its global business operations.
Inceptua Group has offices across Europe, North America, and Asia and consists of three business units specialized in helping pharmaceutical companies and healthcare professionals access treatment for patients in need worldwide. Inceptua Group provides global comparator sourcing solutions and services for clinical trials, facilitates early access and unlicensed medicines programs, and markets and commercializes specialty care and rare disease products.
Wendy Hope joins Inceptua Group as Senior Director Regulatory Affairs where she will be a key member of Inceptua's regulatory team. Wendy has 13 years' experience in Quality and Regulatory Affairs, and was most recently Regulatory Affairs Director at Clinigen where she focused on supporting pharma and biotech companies with the planning and implementation of early access programs. Wendy will be based in Inceptua's Windsor UK office.
Jeremy Broadis, Chief Business Officer, Inceptua Group, said:
"We are delighted to welcome Wendy to the Inceptua Group. Wendy's track record in regulatory affairs is second-to-none, and she will provide valued guidance and support for Inceptua's clients. Wendy's knowledge of the regulatory landscape and deep experience across all aspects of regulatory strategy adds significant strength to Inceptua's capabilities."
About Inceptua
Inceptua Group is a global service partner and specialty pharmaceutical company consisting of three expert business units with world leading capabilities:
Inceptua Clinical Trial Supply is a leading provider in global clinical trial supply, including medicines and ancillaries, packaging and labelling, storage and distribution
Inceptua Early Access is an expert partner for pharma and biotech companies, offering strategic advice, design, facilitation, and implementation of global early access programs  and unlicensed medicines programs
Inceptua Pharma commercializes and markets orphan and specialty care products
Inceptua partners with life science companies of all sizes, drawing on 25 years of industry experience, and has global operations with local offices across Europe, North America, and Asia. 
For further information, please contact:
Morten Grøn, Vice President, Communications
morten.gron@inceptua.com
Mobile: +45 2556 4781