Scott Forde joins Inceptua as Senior Director, Business Development.
Scott Forde joins Inceptua as Senior Business Director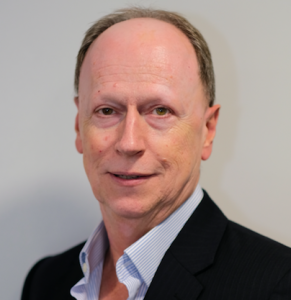 Inceptua Early Access (a division of the Inceptua Group) has appointed Scott Forde as Senior Director Business Development, to support its continued growth in the early access space.
Scott brings in excess of 20 years of pharmaceutical business development experience (Novartis, Innovex), and will be based in Inceptua's Windsor office, focusing on UK, EU and Rest of World clients.
Scott said, 'I am very much looking forward to joining Inceptua at such an exciting stage of its growth and to playing my part in growing the business further. Early Access Programs are becoming an integral element of commercial strategies, and Inceptua is well placed globally to continue to partner with pharma and biotech companies to design and implement these programs to further benefit more and more patients. I am very excited to be part of such a talented and experienced team in this rapidly evolving space'.
Jeremy Broadis, Chief Business Officer, Inceptua Group, said, 'Scott joins us at an exciting time in the continued expansion of Inceptua Early Access. Scott's extensive experience and connections in the pharmaceutical industry will be invaluable as we expand our client base. With the recruitment of Scott, Inceptua Early Access now has global business development coverage, ensuring companies around the world can receive expert guidance and support as they consider the complex process of bringing their innovative medicines to patients as soon as possible'.
About Inceptua
Inceptua Group is a premium global service partner and specialty pharmaceutical company:
Inceptua Services supports pharma and biotech companies through the implementation of early access programs and global clinical trial comparator sourcing, packaging and labelling solutions.
Inceptua Pharma commercializes and markets orphan and specialty care products with a focus on the EU and Middle East.
Inceptua partners with life science companies of all sizes, drawing on over 20 years of industry experience, and has global operations with local offices across Europe, North America, and Asia.
For further information, please contact:
Morten Grøn, Vice President, Communications
morten.gron@inceptua.com
Mobile: +45 2556 4781